Wedding/ Party/ Event Services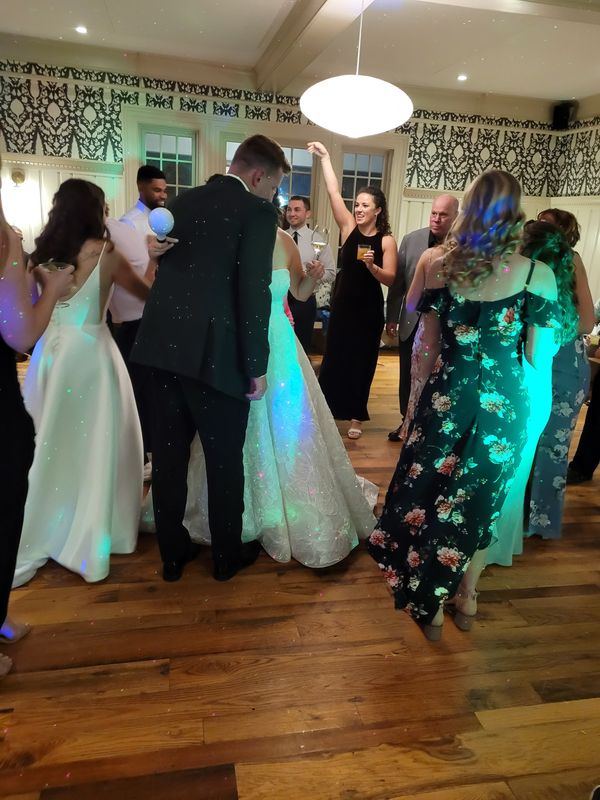 The Score does perform weddings, anniversary parties, birthdays, town greens and corporate events at competitive pricing! 
It's YOUR big day, your party!  We have the music, and the show that will get your guests dancing!  
Some services include: 
Basic Emcee Services
Full PA with mic access for toasts, raffles and announcements
Have a talented guest that wants to sing a song with us?  We can set that up!
Optional party favors, fog machine
Stage lighting
Music between band breaks through MP3/IPOD  (yours or ours)
With notice, learning some off setlist songs (or the ability to play them via MP3/ IPOD or DJ)
The Score is also offering DJ services/ extended Emcee services through our drummer, Eric Feder.  Eric is a veteran mobile DJ!  We can offer active DJ services between band sets, and DJ music during cocktail hours can be added to any wedding or party package.  With multiple sound systems, we also have the ability to provide music for your on-site ceremonies. 
To Book The Score for your Big Day:
 Matt 860-937-1940
www.thescorerocks.com
Wedding Info Sheet
Use this file to list all the important information to help us Emcee your big event! Also has must have songs, songs to not play and more
15.3 KB